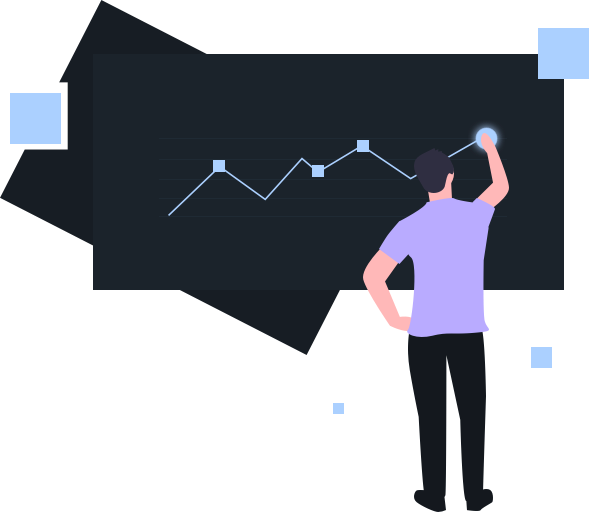 Consulting Services
Use our consultant's experience to build reusable simulations, analyze results and unlock maximum insight to transform your decision-making.
Production Development
Where and what are the minimum changes (lowest cost) in order to improve the overall capacity of the line?
Optimize production flow
Evoma provides consultancy services to solve your production problems, particularly optimize your production flow
Locate Bottlenecks
Designed with the principle of rapid modeling with a clear goal to aid the users to build simulation models without the need of any programming skills.
You have heard about the importance of digitalization to your business and probably already spent some investment on it. What have you gained?
You have collected so much data from your production system. But have you optimized your flow?
Do you know where your bottleneck is? If you know where it is, you you know what to improve and can you predict how much you will gain by improving it?
You have invested in simulation, but do you know simulation ≠ optimization?
To use simulation can be expensive. Any way that can generate simulation models using your existing data (e.g. in Excel) automatically and seamlessly?
These are all very relevant questions to answer, if you really want to implement digitalization AND gain profits with your production systems!
Evoma provides research and consultancy services to solve your production problems, particularly optimize your production flow. We provide customized digitalization service – complete solutions, from data to simulation and optimization, to automatically locate bottlenecks and predict improvement effects for you. Our award-winning solution has helped a major automotive manufacturer to save several millions per year so it will also help your business to find cost-saving/profitable solutions to production problems using integrated digitalization and simulation-based optimization technologies.
How can we help you?
If you're a business with a large license volume or unique business model, reach out to discuss alternative pricing options.
Our teams will review your current statements and can help design a customized pricing package.